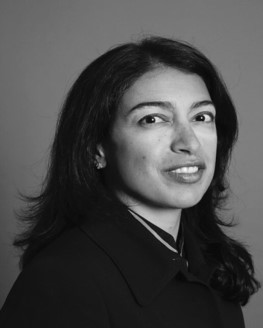 Laleh Bashirrad is a Managing Director on the Loan Syndicate desk within BNP Paribas' Global Markets group. Based in New York, Laleh is responsible for pricing and distribution of leveraged loans mainly in support of transactions involving the bank's Private Equity clients. In this capacity, Laleh contributes to structuring financing solutions for issuers and directs syndication to an array of investors including banks, private credit funds, CLO's and retail funds. With nearly two decades of experience in leveraged loans, Laleh is a seasoned credit professional with particular focus on the Middle Market.
Laleh served on the bank's inaugural Diversity Council, where she contributed to key initiatives aimed at creating a diverse and inclusive work environment, and on the Talent Board. Currently, Laleh sits on BNP Paribas' Women in Global Markets (WiGM) steering committee. She is committed to increasing the opportunities for women to succeed in the field of Finance and volunteers as a mentor through the FWA-Baruch Mentoring Program.
Laleh began her career in finance at the Charles Schwab Corporation. She earned an M.B.A. from New York University's Stern School of Business and a B.A. in Economics from Tufts University.
Disclaimer: The biography is as of the date the speaker presented.
Event Name
Leveraged Loan Market Trends & Outlook