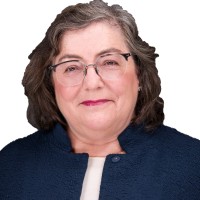 Libby Bernick is the CEO of Impact Cubed, a leading UK based company that creates data, analytics, and investment solutions for building portfolios with greater impact. She has over 25 years of experience working with ESG and impact solutions in public and private markets.
Prior to joining Impact Cubed, Ms. Bernick was head of sustainability at Morningstar, responsible for integrating ESG data and research across all its business units. Previously, she was managing director at S&P Global, responsible for one of its global ESG business lines where she led the development of green bond analytics, climate solutions and impact solutions aligned to the UN Sustainable Development Goals. Prior to that, she held various executive roles working with businesses to quantify and manage environmental and social considerations in their investment and operational decision making. She is the author of numerous articles and publications on ESG and a frequent speaker at industry events. Ms. Bernick earned her bachelor's degree in chemistry and biology and master's degree in civil engineering from the University of Delaware.
Disclaimer: The biography is as of the date the speaker presented.
Event Name
ESG in Fixed Income | Policy Actions and Practical Investing Post COP 26