Sustainable Fixed Income Lead - EMEA, BNP Paribas Asset Management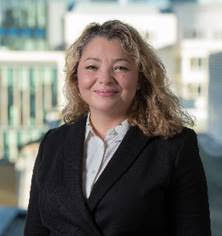 Malika joined the ESG research team of BNPP AM in 2021 and works closely with other ESG analysts in the design and implementation of firm wide Sustainable Fixed Income approaches. This includes conducting ESG-related research on (sub) sovereigns, agencies, supra-nationals and sustainable-themed bonds. Malika works closely with the global fixed income and multi-asset investment teams at BNPP AM to help facilitate ESG integration, respond to stakeholder requests and support thematic product development.
Prior to joining BNPP AM, Malika worked as a credit ratings/ESG analyst at Moody's Investors Service for over 6 years in London. Before that, she worked as an EM credit analyst at Sumitomo Mitsui Banking Corporation in the Distressed Debt/Restructuring team between 2007 and 2013, and in Fixed Income Capital Markets, Ratings Advisory at ABN AMRO Bank between 2005 and 2007 in London.
Malika holds a Master Degree of Science (MSc) in Internal Auditing and Management from CASS Business School in London (2002) and a Bachelor Degree of Science (BSc) in Business Studies from City University of London (2001).
Malika is based in London
Disclaimer: The biography is as of the date the speaker presented.
Event Name
ESG in Fixed Income | Policy Actions and Practical Investing Post COP 26