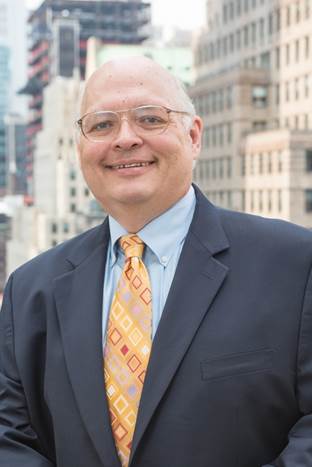 Thomas A. Fink, CRE is a Senior Vice President and Managing Director at Trepp, LLC, a leading provider of data, analytics and technology to the CMBS, Commercial Real Estate and CLO markets. Trepp provides primary and secondary market participants with the tools and insight they need to increase their operational efficiencies, information transparency and investment performance. Trepp serves over 800 institutional clients representing insurance companies, broker-dealers, banks, pension funds, asset managers and regulators.
At Trepp, Tom plays a leading role in Business Development, acquisitions and investments, and in the formulation and implementation of corporate strategy. Tom also serves as chair of Trepp's ESG Steering Committee. He works with key clients, and maintains an ongoing dialog with industry leaders, trade groups and regulators particularly around the needs of reporting and transparency.
Tom has published in CRE Finance World, Real Estate Issues and The Journal of Business and Economics. He has been a guest on CNBC's Squawk Box, and other radio and video programs.
Tom has over 40 years' experience at the intersection of technology, real estate and capital markets. Prior to joining Trepp, Mr. Fink served as the Chief Financial Officer of the North American Development Bank, a binational institution owned by the governments of the United States of America and the United Mexican States. He was a senior banker at several securities firms, including Blyth Eastman Dillon, Bear Stearns and Chemical Securities.
In addition to Trepp, Tom is a Director at Mercatus, Inc., and member of the Executive Advisory Council of the Fordham University Real Estate Institute in New York City.
Mr. Fink has a Bachelor of Science, Foreign Service, from the Edmund A. Walsh School of Foreign Service at Georgetown University, and a Juris Doctor from Seton Hall University. He has been a member of the Counselors of Real Estate since 2012.
To learn more about Trepp, LLC visit www.trepp.com .
Disclaimer: The biography is as of the date the speaker presented.
Event Name
ESG in Fixed Income "Shining a Light on Transparency"