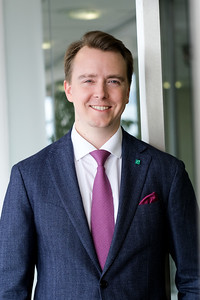 Trevor Allen heads up Sustainable Finance Research for BNP Paribas Global Markets research division, Markets 360. He produces Sustainability themed based research, providing insights into how Sustainable Finance is impacting markets globally and how clients can profit by investing with a Sustainable Finance focus. He was previously a sales manager and product development manager specialising in the risk and performance division for BNP Paribas. He has over 12 years of experience working for BNP Paribas in the US, the UK and France. Since 2013, Trevor has been researching Environmental, Social, and Governance (ESG) factors to understand how these elements are driving the risk and the risk-adjusted performance of investment portfolios. Recently, he has been constructing investments, for both fixed income and equity investments, focused on transitioning to a low carbon economy, and writing research notes on the impact of Sustainable Finance based regulation. He speaks regularly at conferences across the globe on Sustainable Finance, virtually, of course.
Disclaimer: The biography is as of the date the speaker presented.
Event Name
ESG in Fixed Income "Shining a Light on Transparency"