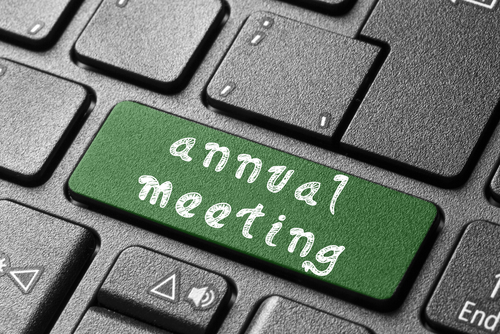 Join Us for our ANNUAL MEETING and Vote!
Once again we will be hosting it on Zoom so we hope that you will come prepared for ....
To hear about the exciting events we have planned for the Fiscal Year 2021/2022.
To join hear about our new committee structure and how we've grown during the past 12 months.
To share an interesting story about working remotely during the Covid-19 pandemic.
Event Details: Wednesday, June 23, 2021 from 6pm EDT
Location: Virtual via Zoom, details will be sent under separate cover from
Click here to see the Biographies, Slate of Officers and to vote, please sign in and then click here: Proxy
Register Online
Register now
to attend our annual meeting. Please
using the button in the upper right corner of the screen to access the member discount rate.