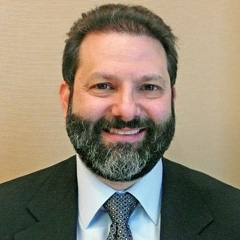 Michael Gatto was one of the first employees of Silver Point Capital, a credit-focused hedge fund. He helped grow the business from $120 million of assets under management in 2002 to approximately $10 billion currently.
After joining the firm in April 2002, he became the firm's first non-founding partner in January 2003. Gatto helped build out and runs several businesses for Silver Point. Today, he is the head of the firm's restructuring group, where he oversees a team responsible for driving and negotiating in- and out-of-court corporate restructurings; the head of the firm's real estate business; and the head of Silver Point's principal lending business, which focuses on lending to middle market companies. Prior to joining Silver Point, Gatto worked at Goldman Sachs as a senior member within the special situations investing business, specializing in investing in debt of distressed companies. Before joining Goldman Sachs, Gatto designed and taught credit training programs for loan officers of North American and European financial institutions. Prior to this, he was a loan officer and director of global new entry training at Citibank. Gatto received an MBA from Columbia Business School and graduated from Cornell University with a B.A. in economics. He is also a CFA charter holder and has served on several boards, including specialty retailer Party City. He is currently a board member of New Cotai Holdings, a Macau gaming company, and chairman of the board of Quinn Industries, an Irish Industrial company.
Outside of Silver Point, Gatto is currently an adjunct professor at Columbia Business School and Fordham University's Gabelli School of Business, where he teaches courses on credit analysis, distressed value, and special situation investing.
Disclaimer: The biography is as of the date the speaker presented.
Event Name
Distressed Debt: The Ultimate Value Investing Asset Class