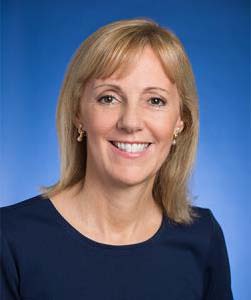 Diane Vazza | Managing Director | Head of Global Fixed Income Research | S&P Global Ratings
Diane Vazza is the Head of Global Fixed Income Research at S & P Global Ratings. She is Chair of the firm's Ratings Performance Research Governance Council. Diane leads analyses, forecasts and research on global credit market trends and her views are widely quoted in leading financial media outlets across the world.

Diane has more than 30 years' experience working in the capital markets, including rating agency, regulatory, trading, credit and banking- at Drexel Burnham Lambert, Citibank, and Chase Bank. Credit Magazine named Diane one of the top 50 women across the globe in credit and fixed income. She has traveled to over 100 countries.

She is past President of the Fixed Income Analysts' Society (FIASI), Chaired FIASI's Inaugural 2015 Women in Fixed Income (WiFI) Conference and 2016 WiFI Boston Conference and sits on FIASI's Board of Directors.

Diane is a certified Emergency Medical Technician (EMT) and volunteers for 911 Emergency Medical Services (EMS) ambulance rescue squad.

Diane holds a BA degree in both Classics (Latin and Ancient Greek) and French from College of the Holy Cross. She graduated from Girls' Latin School in Boston.
Disclaimer: The biography is as of the date the speaker presented.
Event Name
Women In Fixed Income (WiFI)