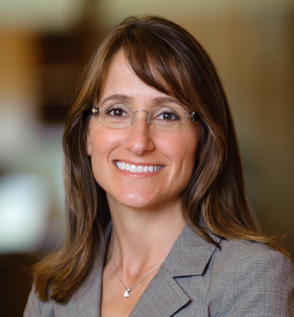 Shannon O'Mara, CFA | Vice President and Associate Director of Credit Research | Loomis, Sayles & Company
Shannon O'Mara is a vice president and associate director of credit research at Loomis, Sayles & Company. She covers the electric & gas utility, home construction and building materials industries. Shannon also manages the junior credit research staff, including the credit research training program. Additionally, she founded the Undergraduate Women's Investment Network ("UWIN") in 2015 to attract and recruit women in investment management careers through mentorship and internship opportunities.
Shannon began her investment industry career in 1993 and joined Loomis Sayles in 1998. Prior to Loomis Sayles, she was a credit risk manager and lending officer at J.P. Morgan. Shannon earned a BA in economics from the University of Rochester and management certificates in finance and accounting from the William E. Simon School of Business at the University of Rochester.
Disclaimer: The biography is as of the date the speaker presented.
Event Name
Women In Fixed Income (WiFI), 2nd Annual