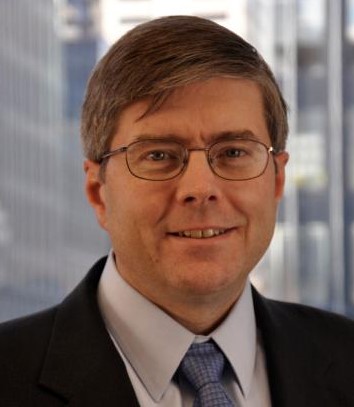 Alex Roever, CFA, is a Managing Director and Head of US Interest Rate Strategy for J.P. Morgan Securities LLC. He leads a team of strategists covering US Treasuries, Agencies and other interest rate sensitive cash and derivatives products. The US Rates Strategy team publishes J.P. Morgan's US Fixed Income Markets Weekly. Alex also leads J.P. Morgan's Short‐Term Fixed Income Strategy team, which covers interest rate and credit markets from overnight to three‐years. Additionally, he coordinates research on emerging financial regulations and their impact on US fixed income markets.
In 2015, J.P. Morgan was selected as the top Fixed Income Strategy team for the sixth straight year in the Institutional Investor "All‐American Fixed Income Research Team" survey. Additionally, J.P. Morgan's Short‐Term Fixed Income Strategy team captured the top spot for the fifth straight year. Alex also previously worked as a strategist covering municipal securities and securitized products. Earlier in his career, he worked on the buy‐side as a fixed income portfolio manager and credit analyst. He has been a contributing author to several books and journals including The Handbook of Fixed Income Securities.
Alex earned an MBA from Emory University, an MA in Economics from Georgia State University, and a BA from Vanderbilt University. He is a CFA charterholder and is a board member of the CFA Society of Chicago.
Disclaimer: The biography is as of the date the speaker presented.
Event Name
Money Markets: Regulation in the Age of Volatility