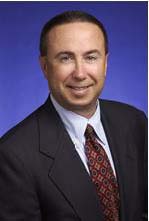 James "J.R." Rieger is Managing Director and Global Head of Fixed Income, at S&P Dow Jones Indices. With over 30 years of fixed income experience, J.R. leads S&P Dow Jones Indices' global fixed income efforts, overseeing a team of subject matter specialists tasked with the creation and management of fixed income indices around the globe.

Under J.R.'s management, S&P Dow Jones Indices has launched a global suite of fixed income indices, which includes a focus on transparency for municipal, corporate, and high-yield bonds, senior loans, commercial paper, sovereign debt, credit default swaps, Sukuk securities, and the Australian bond market. Recent innovations include the S&P 500® Bond Index covering corporate bonds issued by the companies in the S&P 500, the S&P U.S. Aggregate Bond Index, as well as indices that track the global developed sovereign, China onshore, Pan Asia, ESG, Indian, and African bond markets.

J.R. serves as the firm's voice to media outlets on the bond markets, in addition to performance and attribution topics. His research and unique metric innovations are frequently cited in national publications, and he has contributed as a guest on CNBC's Squawk Box and Bloomberg News. He frequently speaks to industry leaders at conferences around the world on the current state of the global debt markets.

Previously, J.R. was vice president, global evaluations at Standard & Poor's Securities Evaluations, Inc. Active in the financial community, J.R. is a member of the Municipal Bond Club of New York, New York Society of Security Analysts, Municipal Analysts Group of New York, and the National Federation of Municipal Analysts. In 2012, J.R. served as Adjunct Professor at Adelphi University's Robert B. Willumstad School of Business, teaching Investments for the graduate school program.

J.R. holds a B.S. from Widener University and an MBA from Adelphi University.
Disclaimer: The biography is as of the date the speaker presented.
Event Name
New Developments in Fixed Income Indexes