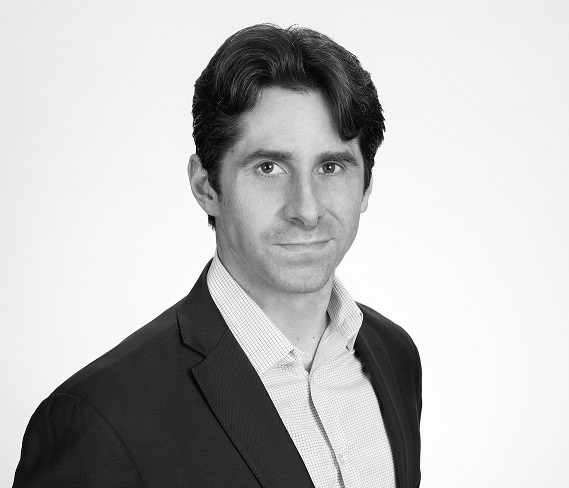 Michael Ferguson is the Americas Analytical Manager for the Sustainable Finance group at S&P Global Ratings. He manages a team of 20 North American and LatAm Sustainable Finance Analysts. He has been involved in the development, roll-out, and updating of our ESG Evaluation, and is responsible for the inclusion of ESG risks into our credit ratings. He also supports our efforts on Sustainable Financing Opinions (SFOs). He is responsible for developing the learning curriculum on ESG throughout S&P Global Ratings. Much of his thought leadership research revolves around environmental regulation and energy policy, especially in the United States.
Michael joined S&P Global Ratings in December 2011 and was in the North American Energy Infrastructure practice as a credit analyst for approximately seven years, covering project financings and power companies. Previously, he worked as a forensic accounting consultant with FTI Consulting in Washington, DC. He worked on a wide array of cases, ranging from stock option backdating and revenue recognition to embezzlement and ponzi schemes. Michael also worked in the Financial Services Assurance practice at Ernst & Young LLP; he audited hedge funds, insurers, and banks, as well as government agencies.
Michael graduated from the University of Notre Dame in 2005 with a bachelor of business administration degree in Finance and a bachelor of arts degree in Political Science. He also received an International Business Certificate. He received a master of science degree in Accountancy from the University of Virginia in 2006 and a master of business administration degree from Duke University in 2011. Michael is a Chartered Financial Analyst, a Certified Public Accountant, a Chartered Alternative Investment Analyst, and a Certified Fraud Examiner. He is currently pursuing at Masters Degree in Sustainability at Harvard University.
Disclaimer: The biography is as of the date the speaker presented.
Event Name
Sustainable Finance in Fixed Income -- 2023