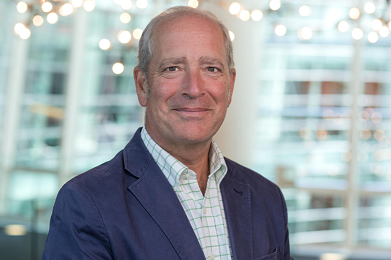 David Havens is a senior credit research analyst for Bloomberg Intelligence specializing in North American non-bank financial companies such as REITs, business development companies, alternative asset managers, private equity, consumer lending, mortgage lending and insurance.
Prior to joining Bloomberg in 2021, he spent 25 years as a sell-side credit research analyst. He was Co-Head of US credit research at UBS and was a Managing Director at Nomura, RBS and most recently, Imperial Capital. Before that, he was an executive director at Standard & Poor's, following global insurance credits. He started his Wall Street career at Chemical Bank.
David is a graduate of Middlebury College, where he majored in Economics with minors in Geology and Italian. David is fluent in English.
Disclaimer: The biography is as of the date the speaker presented.
Event Name
Bloomberg Intelligence Roundtable