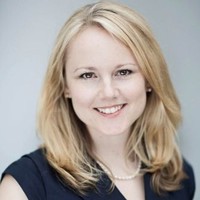 Maria Mähl is Partner of ESG Book. Developed by Arabesque, ESG Book is a global leader in sustainability data and technology. Launched by an international alliance of leading financial institutions, investors, and businesses, ESG Book's mission is to transform finance through sustainability. Combining cutting-edge technology and proprietary research, ESG Book makes sustainability data more widely available and comparable for all market stakeholders, enables companies to be custodians of their own data, provides framework-neutral ESG information in real-time, and promotes transparency. With many of the world's leading financial organisations among its clients, which collectively manage over $120 trillion in assets, ESG Book powers financial markets to build a sustainable future.
Prior to joining Arabesque, Maria held senior positions at Volvo, Capgemini, the United Nations, and the Clinton Global Initiative. Maria has held several board and trustee positions ranging from research organisations such as the International Institute for Environment and Development to organisations driving social entrepreneurship such as Reach for Change. Her passion for innovation and technology for good has allowed her to work with several international impact VCs and entrepreneurs disrupting industries and democratizing access to sustainable products and services. A native of Sweden, Maria attended Humboldt University Berlin, Berlin Institute of Technology, and Uppsala University in Sweden and holds a B.Sc. in Political Science and a M.Sc. in Business and Economics. She resides in New York with her family.
Disclaimer: The biography is as of the date the speaker presented.
Event Name
ESG in Fixed Income | Policy Actions and Practical Investing Post COP 26