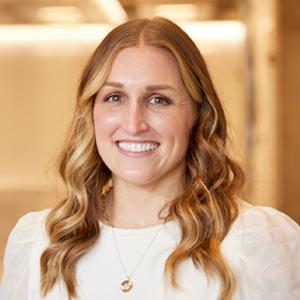 Head of Sustainable Investing Business, Brown Advisory | Leadership, Private Client, Institutional, Sustainable Investing
Carey is a partner and serves as the Head of the Sustainable Investing Business. In this position, her primary responsibility is to lead the effort to achieve the firm's long-term sustainable investing goals through development and execution of a business strategy which includes expanding sustainable investment solutions, reporting capabilities, educational content and any other resources available to prospective and current clients. Carey is also the vice president of the Brown Advisory Funds and a member of the Board of Trustees of the Baltimore School for the Arts. She formerly held roles at Brown Advisory as the COO of Institutional Investing and in roles overseeing mutual fund administration and administration of board meetings.
Education:
College of Charleston, BS
Community Involvementz:
Vice President, Brown Advisory Funds
Member, Board of Trustees, Investment Committee, Finance Committee, DE&I Committee; Baltimore School for the Arts
Disclaimer: The biography is as of the date the speaker presented.
Event Name
ESG in Fixed Income | Policy Actions and Practical Investing Post COP 26