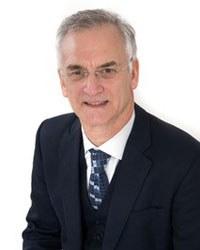 After an initial career as an academic specializing in macro-econometric modelling, Paul Fisher was a policy maker at the Bank of England for 26 years, serving on its Monetary Policy Committee, interim Financial Policy Committee and the Board of the Prudential Regulation Authority, as well as on a number of international committees. His senior posts in the Bank included those of:
Executive Director for Markets from 2009-14,
Executive Director for Insurance Supervision 2014-15 and
Deputy Head of the PRA 2014-2016.
During his time in the PRA Paul had responsibility for coordinating the Bank's work on climate change. Subsequently he was a member of the EC High Level Experts Group on Sustainable Finance 2017, the UK Green Finance Task Force 2017/18 and the UK Green Technical Advisory Group, 2021 (to present).
Paul now has a diversified career of non-executive, consultancy and academic roles. He is involved in consultancy work and technical assistance for central banks. He teaches post-graduate courses on Comparative Central Banking (WBS) and Sustainable Finance (LIBF).
He is the editor of 'Making the Financial System Sustainable', November 2020, published by Cambridge University Press.
Current positions:
Chair of the London Bullion Market Association;
Non-executive Director at the UK Debt Management Office;
Principal, PGFpolicy Ltd for consultancy work.
Fellow at the Cambridge University Institute for Sustainability Leadership (CISL) and through them, Vice-Chair of the Banking Environment Initiative.
Visiting Professor, London Institute of Banking and Finance (LIBF).
Honorary Professor, Warwick Business School (WBS).
Visiting Professor, Richmond, the American International University in London.
Senior Research Fellow, King's College Business School, DAFM Research Centre.
Governor, National Institute of Economic and Social Research.
Member of the Advisory Board, UEA Centre for Competition Policy.
Member of the UK Green Technical Advisory Group (GTAG).
Disclaimer: The biography is as of the date the speaker presented.
Event Name
ESG in Fixed Income | Policy Actions and Practical Investing Post COP 26