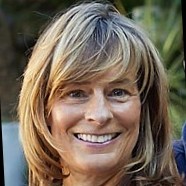 Mary Ross Gilbert is a senior credit analyst for Bloomberg Intelligence focusing on packaged food, beverage, beauty and other consumer-related situations.
Prior to joining Bloomberg, Mary was a partner and Managing Director at Imperial Capital and Libra investments responsible for creating and maintaining the consumer and retail franchise with a focus on the capital structures of high yield and investment grade companies. Previously, Mary held senior analyst roles (one as a portfolio manager), at investment management firms in California (one is now part of Allianz Global) and Connecticut (The Airlie Group).
Mary is a CFA charter holder. She graduated from California State University Northridge, where she received a B.A. in Journalism.
Disclaimer: The biography is as of the date the speaker presented.
Event Name
Bloomberg Intelligence Roundtable