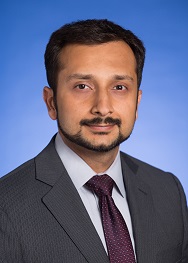 Nashit K. Madlani works as a lead analyst in the Corporate Ratings team at Standard & Poor's Ratings Services, based in New York. Nashit covers the U.S. - based auto manufacturers in addition to several auto suppliers and also manages the analytic review, thought leadership and publishing process for the North American Automobile sector.

He previously worked as a Lead Analyst in the Global Analytical Center at CRISIL LTD, Mumbai, India (a Standard & Poor's company) where he was involved with supporting the credit analysis and published research across industry sectors, with a focus on Autos.
Nashit holds a bachelors of commerce degree from Mumbai University, India and a Masters of Management Studies with First Class Honors in Applied Economics and Finance from the Waikato University, New Zealand.
Disclaimer: The biography is as of the date the speaker presented.
Event Name
Automotive Credit Quality