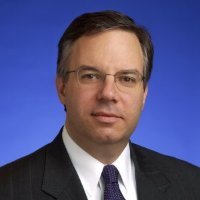 RALPH DECESARE, CFA, CAIA is a Managing Director and Head of Credit Research for TD Asset Management. As part of the Toronto-based TD Bank Financial Group, one of the largest banks in North America, TDAM manages over $300 billion in assets under management on behalf of pension, insurance, endowment/foundation and corporate clients, as well as for high-net worth individuals and retail mutual funds. Prior to joining TDAM, Ralph was a director of fixed income research at Merrill Lynch Investment Managers for 16 years. Responsibilities included leading a team of fixed income analysts that helped manage over $150 billion in fixed income assets including mutual funds, money market and institutional accounts. Ralph also has had two separate terms at Standard & Poor's Corp. as a debt ratings analyst, covering multiple industries including electric utilities, natural gas and financial institutions. Ralph earned an MBA in finance from Fordham University, and a B.S. in finance from the University of Arizona. Ralph served as President of FIASI in the fiscal years 2012—2014. Ralph is a member of the CFA Society of New York, The Credit Roundtable and the Canadian Bond Investors Association. He is a CFA® charterholder and Chartered Alternative Investment Analyst.
Disclaimer: The biography is as of the date the speaker presented.
Event Name
ESG in Fixed Income "Shining a Light on Transparency"