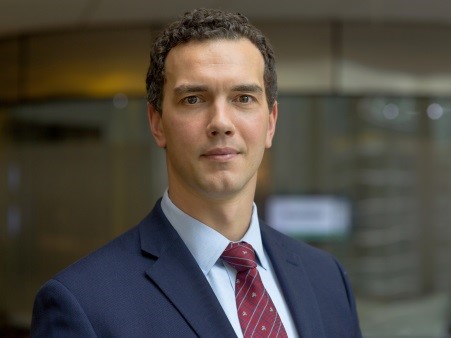 Based in New York, Chris Hackel is a product manager in the fixed income index product team at Bloomberg. The responsibilities of his team include new product development, with a focus on alternative weight, ESG, and smart beta indices; and advising clients and ETF providers on using the index platform to create customized solutions. Chris has been with the index business since 2010.
Chris began his career as a developer in Fixed Income Quantitative Research at UBS. Subsequently, he worked on the Fixed Income trading desk at UBS structuring CMO deals, and developed and implemented automated strategies at a high-volume equity hedge fund. He holds a BA in Computer Science from Syracuse University.
Disclaimer: The biography is as of the date the speaker presented.
Event Name
ESG in Fixed Income "Shining a Light on Transparency"