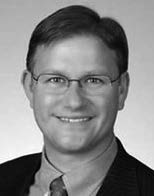 Ira Jersey is the chief U.S. interest rate strategist at Bloomberg Intelligence. He provides both top-down and bottom-up perspectives on U.S. Treasury, money markets and related derivative products.
Before joining Bloomberg, he was a strategist for the taxable fixed income teams at Oppenheimer Funds. He spent more than decade in fixed income research at Credit Suisse Securities, most recently as the head of U.S. interest rate strategy, and RBC Capital Markets. Early in his career he held positions at Morgan Stanley Dean Witter and the Vanguard Group.
Disclaimer: The biography is as of the date the speaker presented.
Event Name
Bloomberg Intelligence Roundtable