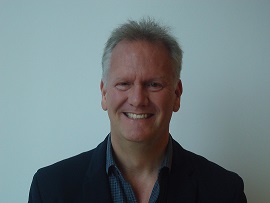 Andrew Steel, Managing Director, Global Group Head, Sustainable Finance, is responsible for developing and implementing Fitch's sustainable finance strategy, across ratings and the broader Fitch group. His group is based in London, New York, and Hong Kong. In 2019 Fitch Ratings rolled out an integrated cross-asset scoring system showing how environmental, social and governance factors impact individual credit rating decisions.
Prior to his current role Andrew held several senior management positions in Fitch: head of the EMEA energy, utilities, project finance and regulated transportation analytical groups; head of Asia Pacific Corporate Ratings, Head of EMEA Corporate Ratings; and Head of Executive Projects.
Before joining Fitch in 2004 Andrew led ABN Amro's project finance, power and utilities group, worked in private equity for Edison Capital, in energy for PowerGen's group treasury, and in the banking sector as a mezzanine, leveraged buy-out and cross-border M&A lender and advisor.
From 2006-2010 Andrew was also an independent expert for the UN ECE advising on risk issues and sustainable energy development. He is currently an advisory board member of the UN PRI credit ratings initiative, and a trustee of the Great Ormand Street Hospital based charity CLEFT.
Andrew graduated with a BSc Hons in Psychology from Bristol University in 1989, and has a postgraduate diploma from INSEAD business school (CGEM 2016).
Disclaimer: The biography is as of the date the speaker presented.
Event Name
ESG Integration in Fixed Income