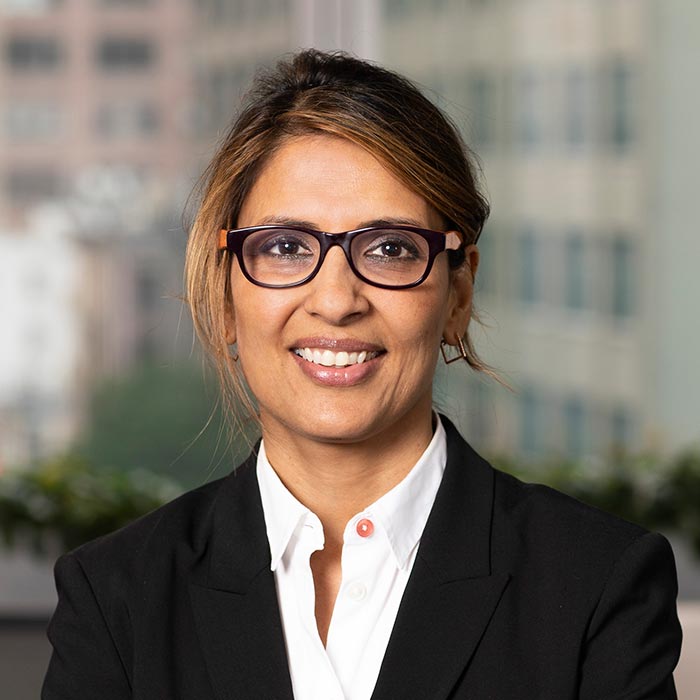 Anupam is a portfolio manager for Nuveen's global fixed income team and heads the international and emerging markets blend sector team, which selects non-U.S. credit securities for all products. She is the lead portfolio manager of the International Bond strategy and co-portfolio manager of the Emerging Markets Blend Strategy and specializes in international sovereign credit, global rates and foreign currency. Anupam is also a member of the Investment Committee, which discusses and debates investment policy for all global fixed income products.

Previously, Anupam was the sovereign research analyst for central and Eastern Europe, Middle East and Africa regions, lead emerging markets debt trader and portfolio manager for Eurozone Debt. Before joining the firm in 2005, she was an EMD portfolio manager and trader at Citigroup. Anupam began working in the investment industry in 1995. Anupam was ranked one of the 2018 and 2019 Top 20 female portfolio managers in the United States by Citywire Professional Buyer magazine.

Ms. Damani holds a BA in political science and economics from Calcutta University in India and a BA in financial and investment management from Pace University, New York. She holds the Chartered Financial Analyst® designation.

CFA® and Chartered Financial Analyst® are registered trademarks owned by CFA Institute.
Disclaimer: The biography is as of the date the speaker presented.
Event Name
2020 Women in Fixed Income - Asset Class Specifics Panel