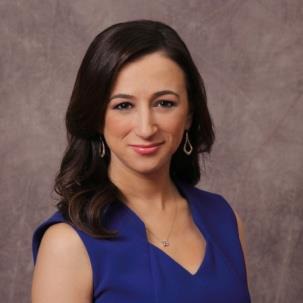 Michelle Meyer is a managing director and Head of U.S. Economics at BofA Global Research. Based in New York, she provides timely analysis of economic data and Federal Reserve policy announcements to the sales force and traders. She is responsible for providing the firm's U.S. economic forecasts, including the outlook for GDP, inflation and Federal Reserve policy. Meyer's broad research interest include macroeconomics, public policy and the housing market.
Prior to joining BofA Securities in May 2010, Meyer was a senior U.S. economist at Barclays Capital, and she started her career on the U.S. economics team at Lehman Brothers. While at Lehman Brothers, she developed a strong following for her housing outlook, warning about the risks of excess in the housing market. Then in 2012, she called the turn higher in home prices.
Meyer earned a bachelor's degree (magna cum laude) and a master's degree, both in economics, at Boston University. Meyer and team have ranked among the top three economics teams by the Institutional Investor All America Fixed-Income Research Survey for the last three years. She was named by Forbes Magazine as one of 30 under 30 in finance in 2011 and a Rising Star by the Women's Forum for Economy and Society in 2012.
Meyer is co-chair of BofA's Women's Leadership Council and a member of the Economics Club of New York. She is a frequent commentator on news media outlets, including CNBC and Bloomberg TV, and is often cited in print and online media. (For more information about any awards cited, visit http://go.bofa.com/awards).
Disclaimer: The biography is as of the date the speaker presented.
Event Name
2020 Women in Fixed Income - Macro Panel