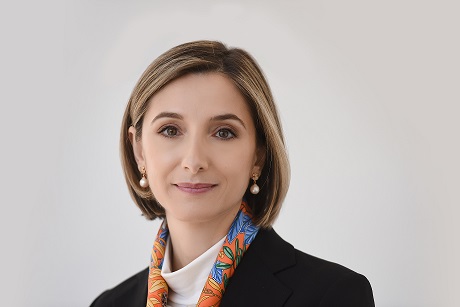 Alessia Falsarone, SASB FSA, Managing Director, Head of Sustainable Investing DMFI, PineBridge Investments
Ms. Falsarone is a Managing Director in the Global Fixed Income team at PineBridge Investments in New York, a private, global asset manager focused on active, high-conviction investing. As Head of Sustainable Investing and Chair of the firm's Corporate Responsibility Steering Committee, she brings an integrated portfolio management lens to the investigation of the Environmental, Social and Governance practices of organizations that access developed credit markets. Previously, Ms. Falsarone served as Vice President of Global Investments in the office of the CIO at Citigroup, and as a quantitative strategist on Citigroup's institutional research desk in San Francisco. She started her career as an investment banker with Credit Suisse. Ms. Falsarone is a Governance Fellow of the National Association of Corporate Directors and an active member of several technical expert groups including the Standards Advisory Group of the Sustainability Accounting Standards Board (SASB), the Advisory Council of the Green and Social Bonds Principles, and the UN PRI Advisory Committee on ESG in Credit Risk and Ratings. Ms. Falsarone is an alumna of Stanford University, the MIT Sloan School of Business and the Bocconi University School of Economics.
Disclaimer: The biography is as of the date the speaker presented.
Event Name
Panel Discussion: Green Bonds continue to evolve as social bonds gain traction