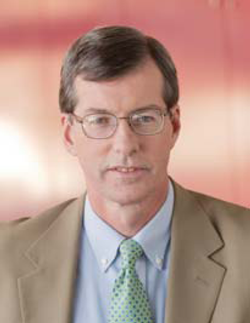 Robert F. Auwaerter is Principal and the Head of the Fixed Income Group at the Vanguard Group of Investment Companies. Bob joined Vanguard in 1981, when Vanguard brought in-house the portfolio management of its municipal bond and municipal and taxable money market portfolios.
Bob has oversight management responsibilities for all the money market and bond portfolios in the Fixed Income Group with total assets of approximately $650 billion.
Bob has an undergraduate degree in Finance from the Wharton School of the University of Pennsylvania and earned a MBA degree from the Kellogg Graduate School of Management of Northwestern University. Bob has over thirty three years of fixed income management experience and serves on the Fixed Income Forum Advisory Board and the Credit Roundtable Advisory Board, both of which are organizations representing the interests of large buy-side fixed income investors. Mr. Auwaerter has testified before Congress on fixed income market and trading issues, and he is often quoted in the press about fixed income funds and markets.